Misskey
sophisticated micro blogging
03.12.23
overview
population
~ 632 764
accounts
active users
~ 26 199
people
servers

> 1 130

instances

(statistics updated regularly, latest update - 03 Dec 2023)
world
mascot
藍 (Ai)

,
connects
Friendica

,

Hubzilla

,

microblog.pub

,

Mastodon

,

PeerTube

,

Pixelfed

,

Pleroma

,

Plume

,

WriteFreely

,
Apart from the mainstream microblogging experience, this network provides many additional features like a calendar, emoji reactions, rich chatting, antennas, animated text posts, and more. The web client can be customized by choosing from various available widgets. Original interface language is Japanese, but translations for many other languages such as English, German, Korean and more are available.
Misskey interface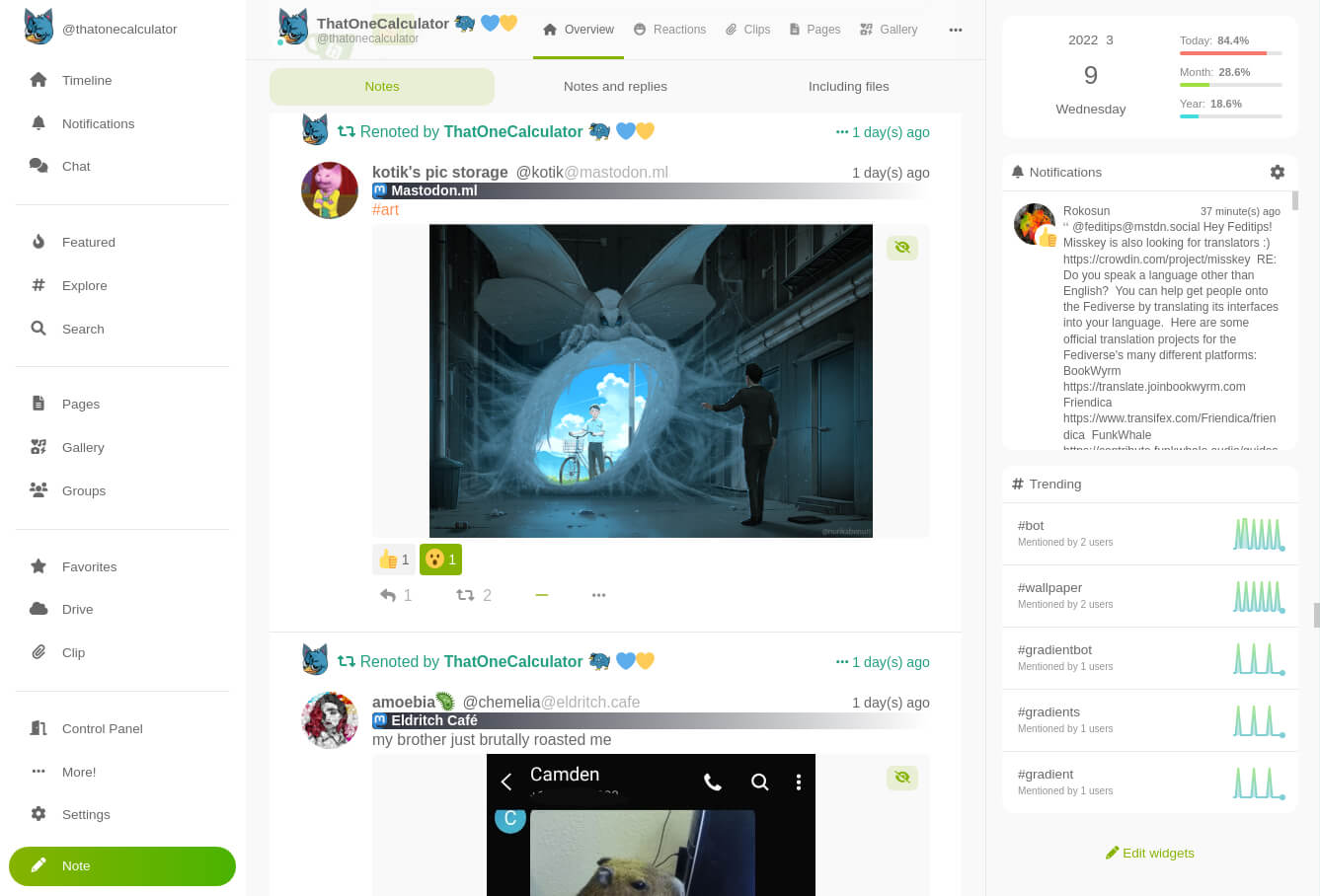 Dark theme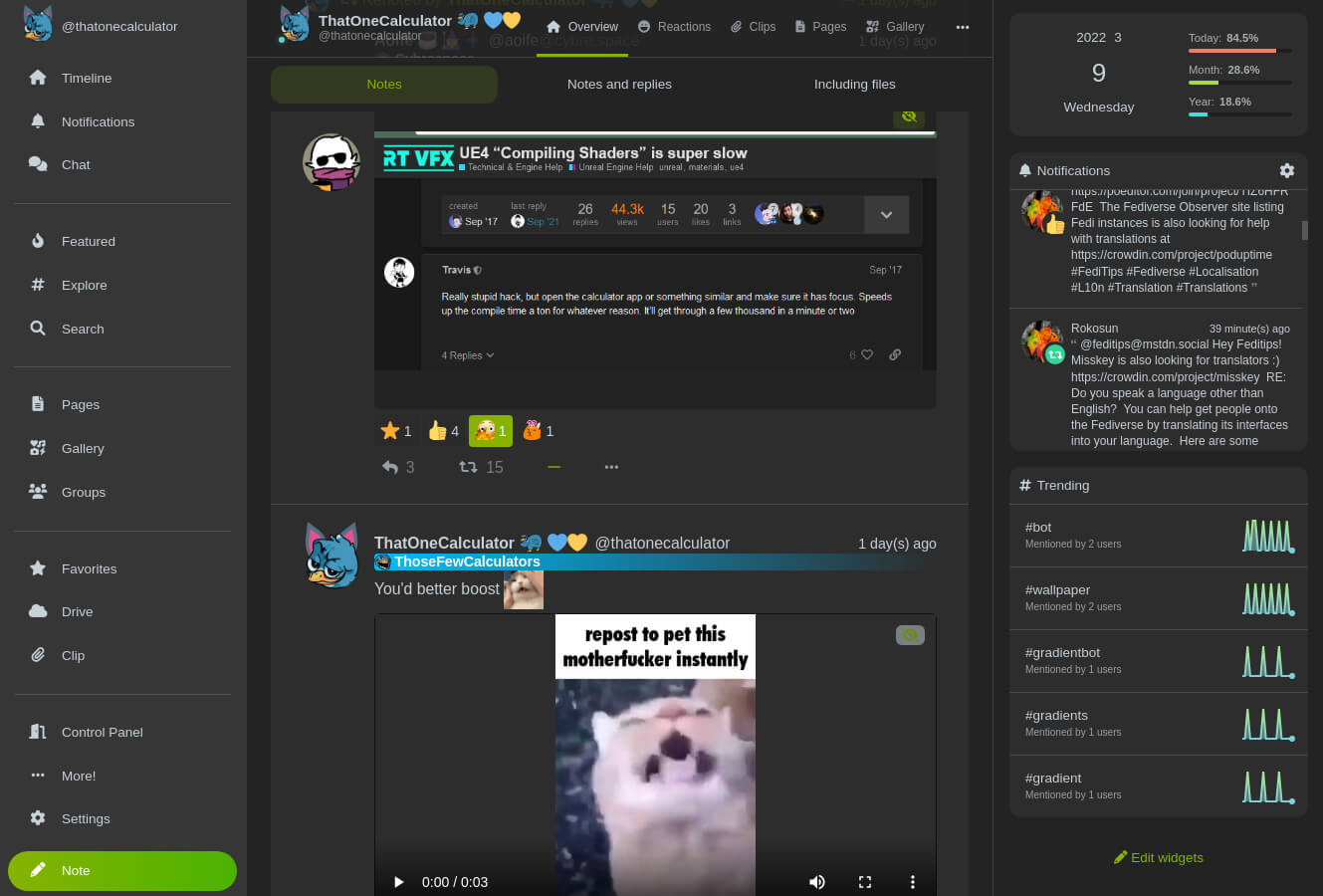 features
polls
emoji reactions
lists
calendar
trends
recommended users
tips for newcomers
server information
animated markdown
rich chatting
join the network
Choose a server with open registrations and create an account:
Choose a mobile application from the available ones:
contributing
Please, keep in mind that you are a participant, not a customer.
DONATE
If you'd like to help the Misskey network grow, you can contribute in different ways.
Donate to development team or the administrator of your server (if you have the means to do that).
Set up your own instance, to make federation stronger and healthier, with many small servers.
Spread the word. Invite your friends. Explain why it's important.
Contribute with code. Send a pull request. Resolve an issue. Take a bounty.
Help translating. Design promo materials. Print and distribute stickers.
Thank you. See you in Misskey.