Friendica
keep in contact with people you care about
03.12.23
overview
population
~ 22 154
accounts
active users
~ 5 536
people
servers

> 357

instances

(statistics updated regularly, latest update - 03 Dec 2023)
world
mascot
Flaxy O'Hare

,
communities
connects
diaspora*

,

GNU Social

,

Hubzilla

,

Mastodon

,

Misskey

,

Pixelfed

,

Pleroma

,

Plume

,
Friendica aims at being a platform that suits everyone. Newcomers will feel right at home: the network's interface and functionality include common features of a mainstream social network. Being comparatively light on resources makes it attractive for administrators to host (Friendica servers are called "nodes"). The community is good-natured and helpful. Friendica is well connected with the rest of Fediverse — its users can follow friends on most other federated networks.
Default Frio theme (green colour)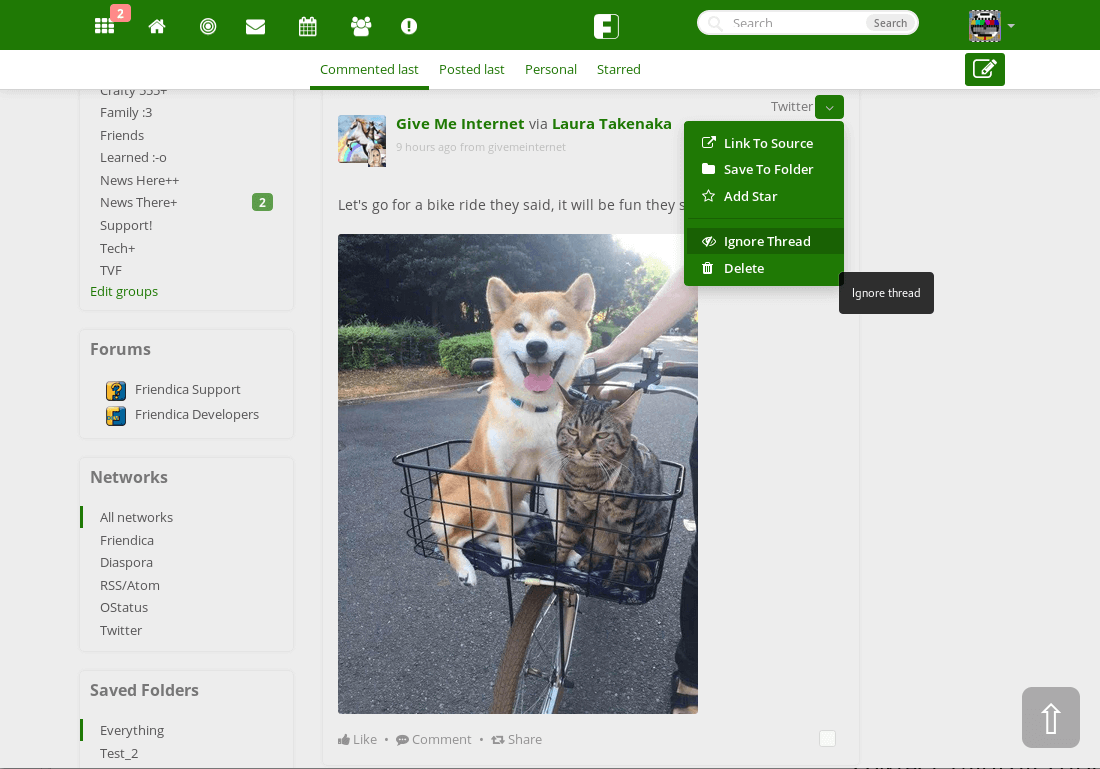 Alternative Vier theme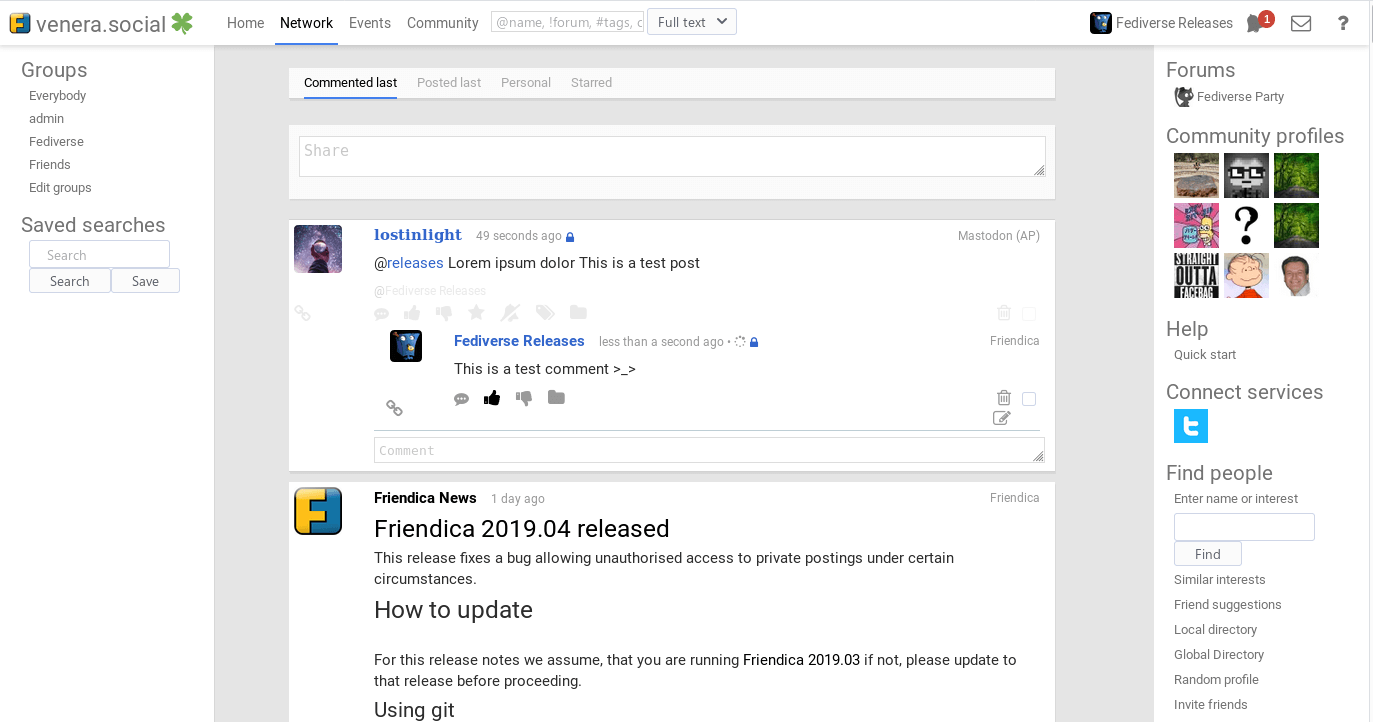 join the network
Choose a server with open registrations and create an account:
Choose a mobile application from the available ones:
contributing
Please, keep in mind that you are a participant, not a customer.
If you'd like to help the Friendica network grow, you can contribute in different ways.
Donate to the administrator of your server (if you have the means to do that).
Set up your own instance, to make federation stronger and healthier, with many small servers.
Spread the word. Invite your friends. Explain why it's important.
Contribute with code. Send a pull request. Resolve an issue. Take a bounty.
Help translating. Design promo materials. Print and distribute stickers.
Thank you. See you in Friendica.